Events
---
Bradford Unwanted Pesticides Collection 2019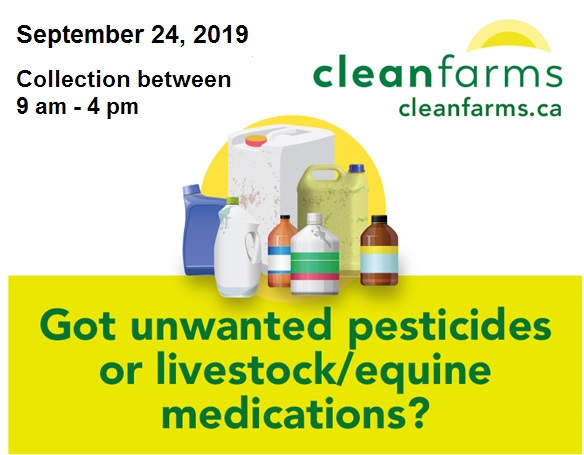 Farmers: Safely dispose of unwanted or obsolete agricultural pesticides and livestock/equine medications - no charge!
Collection will take place on Tuesday September 24, 2019 between 9 a.m. and 4 p.m. at the Bradford Co-op.
CleanFarms operates collection programs for obsolete pesticides and livestock/equine medications in each region, once every three years, in partnership with CropLife Canada and the Canadian Animal Health Institute.
If you are unsure whether your product fits the scope of this collection please call CleanFarms at 877-622-4460 or email at info@cleanfarms.ca
( Sep-24-2019 )
---
---
Featured Event
---
Saturday Hours
( Apr-27-2019 )
NOW OPEN SATURDAYS from 8 a.m. to 12 p.m. Noon for the Spring, Summer and Fall season.
....
Contact Us
---
Bradford Co-operative Storage Ltd.61 Bridge StreetBradford ON L3Z2B1 Canada
Phone  (905)-775-3317
Fax         (905)-775-3318
E-mail   
Matt Sheppard (General Manager)
Steve Andela (Greenhouse and Growers Supplier)
Administration
bcoop3317@outlook.com